VollmondTango Party with Beltango Quinteto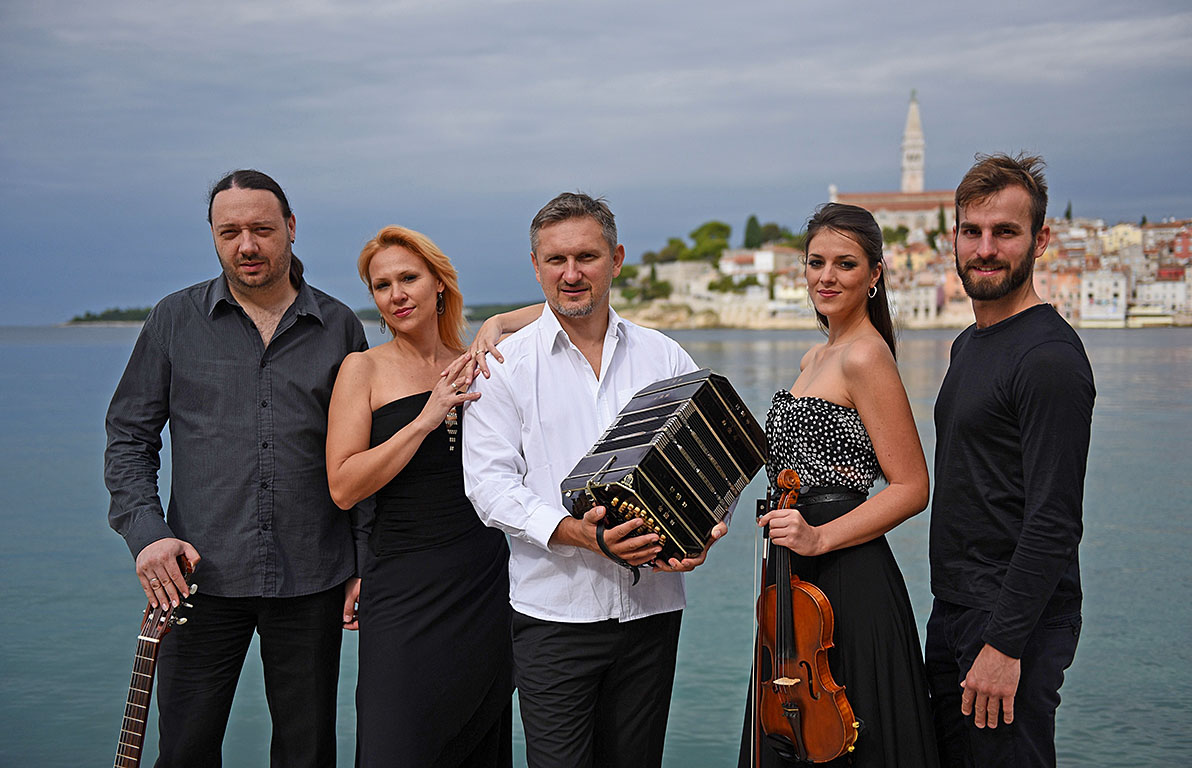 Aleksander Nikolic (Bandoneon, Artistic Director), Ivana Nikolic (Klavier, Stimme), Jovan Bogosavljevic (Violine), Bogdan Pejic (Gitarre), Ljubinko Lazic (Bass)
Beltango Quinteto


Live: Orchester "Beltango Quinteto"
DJ Andres Morya Eugia
Exhibition and surprises
Zeit: 21.00 – 02.00 Uhr
Volkshaus, Rebgasser 14, Basel
Kosten: CHF 35.-

BELTANGO QUINTETO played at OsterTango Festival twice already and they enthralled our tango dancers. Beltango Quinteto combines virtuosity and perfect playing technique with an authentic passion and a deep understanding of the Tango. Dancing is pure pleasure! BELTANGO was founded in 1998 by Bandoneonist and composer Aleksander Nikolic in Belgrade, Serbia. It is one of the first European Tango Argentino orchestras.
Their repertoire ranges from traditional pieces, via modern works, through to their own compositions with a Balkan touch.
We will be delighted to celebrate with you and the Beltango Quinteto.