TangoShow "MOSCÚ- BUENOS AIRES"
Saturday, 20th April 2019
9PM - 3AM
Volkshaus, large event hall, Rebgasse 14
Entrance fee CHF 45.-
Entrance fee with TangoNight CHF 55.- (TangoCaffé Lungo and AfterHour Party is included)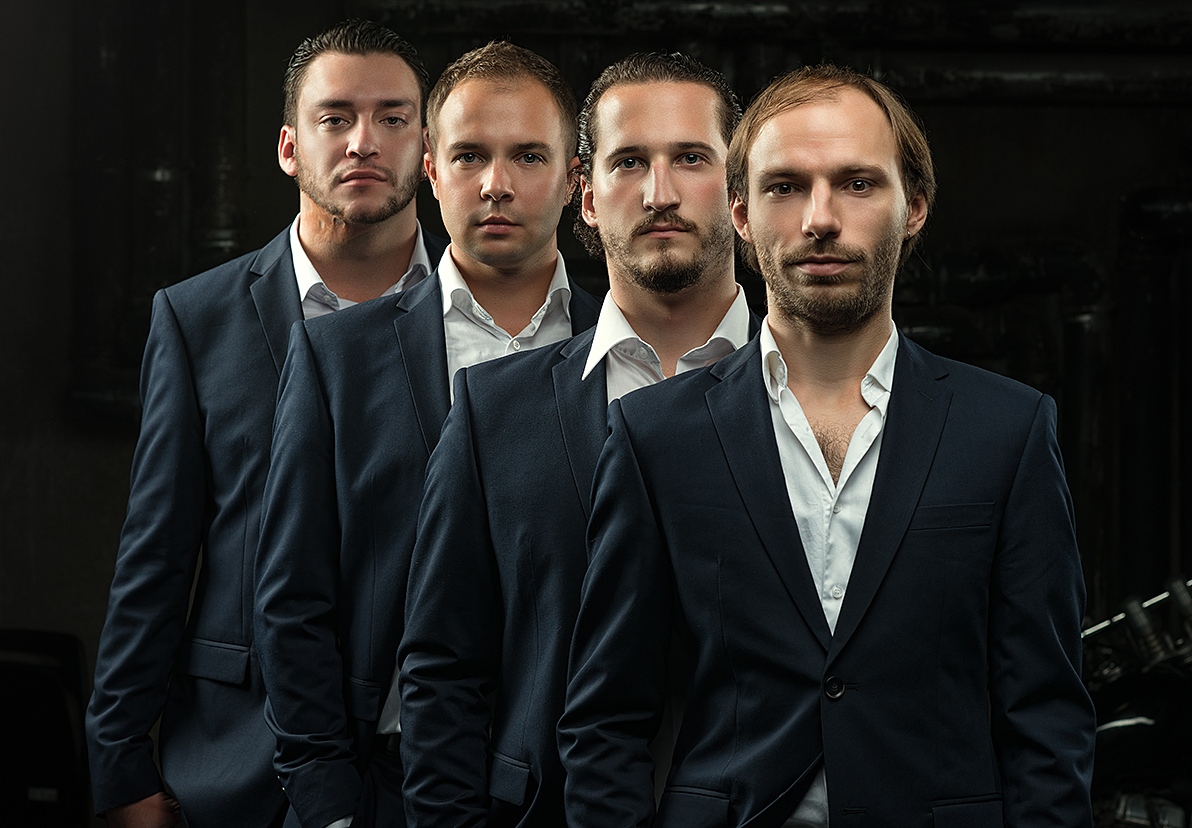 Pavel Ratynsky (Bandoneón), Alexander Ryazanov (Violine), Ilya Alpeev (Double bass), Artem Timin (Piano)

The much-cited Russian soul finds a home in Argentine Tango: The four musicians of SOLO TANGO ORQUESTA live in Moscow, yet visit Buenos Aires often. They dedicate their lives fully to spread Argentine Tango around the world.
Chino Laborde
SOLO TANGO ORQUESTA work together with talented Argentine artists; this time with the famous singer

Chino Laborde.

He is one of the most impressive tango singers of our time.

Four top-class dance couples are also part of their show "MOSCU-BUENOS AIRES" on the stage of the Volkshaus.

4 dance couples, 4 different dance styles, 8 unparalleled personalities: this mix results in an unique show.

Ruben & Sabrina Veliz, who performed on various stages all over the world, merge expressive, artistic, and sensual dance into a piece of art.

Fausto Carpino & Stephanie Fesneau create with their youthfulness and harmony a magical vibe.

Guillermo Barrionuevo & Mariela Sametband combine the roots of tango with the present zeitgeist by letting us be part of their humorous and playful movements.

Jonathan Saavedra & Clarisa Aragón, world champions Tango de Pista 2015 and the youngest couple of the four, are deeply rooted in tango tradition.

Ruben & Sabrina Veliz
Guillermo Barrionuevo & Mariela Sametband

Fausto Carpino & Stephanie Fesneau
Jonathan Saavedra & Clarisa Aragón